7 months ago
Robots won't kill the workforce. They'll save the global economy.
9 months ago
Donald Trump Jr.'s Skittles Tweet Highlights His Key Campaign Role
Using Skittles to make a point about our Syrian refugee problem didnt go over too well with Mars Inc., but the candy makers rebuke of Donald Trump Jr.s controversial tweet is hardly a first.

The eldest Trump son posted a photo of a bowl of Skittles and a caption that reads: "If I had a bowl of skittles and I told you just three would kill you. Would you take a handful? That's our Syrian refugee problem."

The condemnation was swift, though he appears to be standing by the sentiment and has not removed the post.

He also didn't remove his Instagram post of Sept. 11, which was meant to be a play on Hillary Clinton's reference to some of his father's supporters as "a basket of deplorables."

That photo, which he wrote was sent to him by "a friend," replaced images from the movie "The Expendables" with pictures of Donald Trump, alt-right conspiracy theorist Alex Jones, alt-right blogger Milo Yiannopolous and other well-known Trump supporters like Gov. Chris Christie, Dr. Ben Carson and political strategist Roger Stone.

It also included a cartoon frog named Pepe, which is regularly used by alt-right supporters.

Donald Trump Jr. has been actively involved in his father's campaign, both in public and in private.

He was the one to cast the convention floor vote for his father that put the Republican presidential candidate over the top and officially secured him the nomination. He also was the first of Trump's eldest children to give a speech at the convention in Cleveland this summer, which was well-received by many in the audience.

"Donald Trump Jr. was so excellent that my brain was already thinking, What should we run him for?'" Trisha Turner, the president of the New York State Federation of Republican Women, told ABC News at the time in Cleveland.

He has also played a significant role behind the scenes of his father's campaign.

Donald Jr. was extensively involved in the vice presidential selection process, even meeting with V.P.-hopeful Christie, along with his siblings -- Ivanka and Eric -- who have also been active in their father's campaign, without their father present.

In May, Donald Jr. met, on his own, with Republican officials and the National Rifle Association on Capitol Hill.

Donald Jr., who is a registered gun owner and known hunter, was actually the one to lead the negotiations with the NRA leading up to the gun rights lobbying groups endorsing his father, sources told ABC News.


1 year ago
Milford company with cutting edge healthcare technology making huge impact - WTNH Connecticut News (press release)


MILFORD, Conn. (WTNH) Its a small company, but its going beyond the surface in the high-tech world.

This is kubtec, tucked away in a corner of this warehouse facility in Milford. Vikram Butani is CEO and Founder.

Kubtec is based on cutting edge technology of digital X-ray. What we bring is the ability to do the highest resolution images with as low as radiation dose as is possible, says Butani

For eleven years, this tight group of innovators, has applied that cutting edge technology to develop a number of breakthrough devices. Among them, this low dose imaging tool for premature babies.

Butani says, Our focus is to improve the quality of care while reducing the cost to the hospitals, that really is the challenge in todays economy.

The latest rollout benefits breast cancer patients.

We took 3D mammography, says Butani and incorporated this technology into a patented system that is actually used to find the entire cancer the first time.

Its the FDA approved Mozart system.

Marketing Director John Leach says, Its the only system that uses 3D tomasynthesis to give surgeons a real time 3 dimensional image of a tumor specimen.

And it provides a clearer advantage for surgeons still currently relying on older models.

They cannot tell you the location of the tumor with the specimen, says Leach. Therefore the surgeon makes their best case guess that they have removed the tumor. So the advantage is, youre looking at this tumor, completely unobscured by the surrounding tissue but you know not just the tumor is there but you know where it is and you also know where it isnt.

For patients?

Leach says, We know that 25 percent of the time patients have to come back for a second surgery. It reduces the number of re-incisions they may have to have and it gives them a better cosmetic outcome.

The companys technology also has a non-clinical application. It has been used in forensics as well as in research. Just this week, it was honored for its healthcare advancements in the industry.

For more information, click here.

Share this:Like this:

Like Loading...

Related PostsAdvertisement

http://news.google.com/news/url?sa=t&fd=R&ct2=us&usg=AFQjCNE6JAI01WuEfwiVxHICTFXv_6BB_Q&clid=c3a7d30bb8a4878e06b80cf16b898331&ei=QbFsV5CtC4-CuQKEiZ2IDg&url=http://wtnh.com/2016/06/23/milford-company-with-cutting-edge-healthcare-technology-making-huge-impact/
1 year ago
Boston Bombing Day 2: The Improbable Story of How Authorities Found the Bombers in the Crowd
[This is the second of five installments of an ABC News digital special report '5 Days', which tells the hour-by-hour, day-by-day story of the investigation into the 2013 Boston Marathon bombing, with behind-the-scenes details based on interviews and evidence gathered by the FBI and Boston law enforcement agents who worked the investigation. CLICK HERE to see Day 1.]

Twenty-four hours after the deadly Boston Marathon bombings, the FBI was chasing down every lead, investigating and dismissing a growing number of potential suspects.

Some were put on round-the-clock surveillance, and the FBI launched its largest-ever aerial fleet to circle over Boston in the hunt for the bombers.<
1 year ago
Make The Most Of Your Social Media Marketing With These Suggestions Dallas SEO Agency
Having a successful business online can be challenging. It can be hard to attract people who want to buy your products or services, so you have to go and find them. Marketing with social media can be a great way to do this. Here are some effective social media tips that will make you a success.

Monitor your competitors on social media sites. Spend a little time looking at what your top five competitors are doing out there in the social media world. Look at which social sites they are most active on, what kind of content they are publish, how many fans they have and how they promote their site and what they have to offer.

With social media marketing, it is important to utilize
2 years ago
German Parliament Votes to Send Military Assistance to Fight ISIS - New York Times
BERLIN The German Parliament voted overwhelmingly on Friday to send reconnaissance planes, a frigate and midair fueling capacity to the Middle East to aid the campaign against the Islamic State in Syria, although German forces will not be involved in direct combat like airstrikes.

The vote with 445 in favor, 146 against and seven abstentions was expected, given the large parliamentary majority commanded by Chancellor Angela Merkels grand coalition government of center-right and center-left.

A sprinkling of center-left lawmakers from the Social Democrats joined the opposition Greens and the Left party in voting against the deployment.

Even 70 years after World War II
2 years ago
Sheriff's deputies rescue newborn found buried near river - Fox News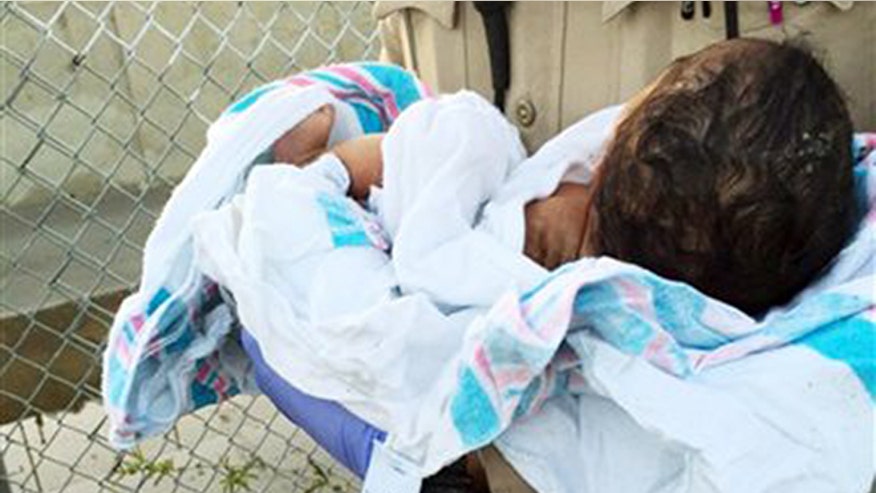 This Friday, Nov. 27, 2015 photo provided by the Los Angeles County Sheriff's Department shows an unidentified deputy holding an infant girl where she was found abandoned under asphalt and rubble, lower left, near a bike path in Compton, Calif., as they seek the public's help in identifying her. (Los Angeles County Sheriff's Department via AP)

COMPTON, Calif. Los Angeles County sheriff's officials asked for the public's help Saturday in gaining information about a newborn baby deputies rescued after finding her buried beside a popular Compton bike path.

The girl was believed to be only 24 to 36 hours old when she was found Friday afternoon near a creek that flows into the Los Angeles River, said Sgt. Marvin Jaramilla of the Sheriff's Department's special victim unit. He said she was listed in stable condition on Saturday.

"There's indication that the child was born at a medical facility or a hospital," he said.

Jaramilla said two deputies found the girl around 4 p.m. after people on the bike path heard her cries and called authorities.

"As they searched, deputies heard a baby's muffled cry and located a newborn baby girl buried alive under pieces of asphalt and rubble inside a crevice located along the bike path," the sheriff's sergeant said in a statement.

He added she was wrapped in a blanket and cold to the touch when deputies found her. They summoned Compton Fire Department paramedics who took her to the hospital.

Meanwhile, the Sheriff's Department is asking for the public's help in identifying her.

"Some parents of newborns can find themselves in difficult circumstances. Sadly, babies are sometimes harmed or abandoned by parents who feel that they're not ready or able to raise a child," Jaramilla said.

He added that anyone in such a situation should simply surrender their newborn to authorities, who will care for the child.

"A parent stuck in this difficult situation can safely surrender their baby at any hospital or fire station in Los Angeles County, no questions asked," he said.